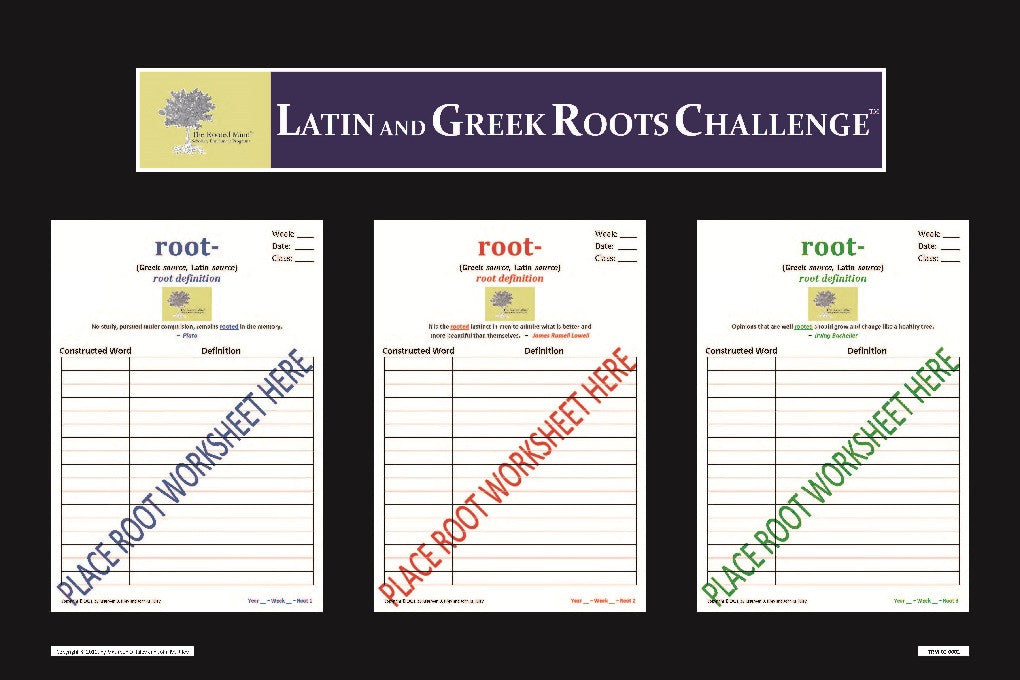 Classroom Board (Board Only)
Regular price $40.00 Sale
Roots Challenge Classroom Boards are placed in each classroom (typically for Grades 2 and up).  Classroom Boards are used to introduce the three Latin and Greek roots (or prefixes or suffixes) for the week and their meanings.  Classroom Boards also facilitate students recording their "Constructed Words" during the brainstorming portion of the program.
The Classroom Board is made of rigid Kamatex which makes it light and sturdy and easy to use in the classroom.  It could be mounted on a wall, set on an easel or chalk board rail, or held by hand.
Classroom Boards may be purchased separately, but Classroom Board Kits come bundled with the Visual Root Worksheets (Pad I), Constructed Word Lists (Pad II), and the Teacher's Program Guide, which contains all the program instructions and resource materials.  Classroom Boards are reusable, so Year 2 and Year 3 "Kits" will just include the bundled pads and Teacher's Program Guide.  Kits have bundled pricing which offers a discount over the price of the individual components, when purchased separately. 
Size:               30" wide by 20" tall
Material:          Komatex